"What a wonderful instrument! The craftsmanship is superb, the electronics (including midi) work perfectly, and the sound is outstanding. I love the ability to silence the 7th string. Most impressive is how it plays - effortless! It looks beautiful and feels fantastic. I will be recording with it very soon and will send you what I record. This was a very large investment for me, but I believe it was a wise one. Thank you for your skill and effort."
CHRIS OLSON

"I love your FRAME guitar, the sound is great and the practicability is awesome."
BADI ASSAD

"I have received the guitar, and I'm writing to thank you very much, because I know it's a very special instrument and that you must have a lot of (important)people to work for. I'm very happy, in any case, and hope to have news from you."
MANU LAFER

"The guitar has arrived and even more beautiful than I could have expected! It's really well thought out in every department so it was worth the wait!!!"
FORBES HENDERSON

"I think the revolution you did for 21st century guitar is one of the most important things that ever happened to our instrument. After Frameworks you don't have to be afraid, no more, to play in huge spaces, open air stages, anywhere! It's simply great when you know you can go to a concert and be sure you won't have problems with feedbacks, sound and so on."
MARCO PEREIRA

"The Baritone FRAME is fantastic, it´s an inspiration for many songs."
WOLFGANG MUTHSPIEL

"The FRAME Guitar is with distance the best onstage guitar l've ever played. Truly flawless sound. Fantastic! Congratulations!"
CHICO CÉSAR

"Thanks again for your great ideas and craftsmanship in the Frameworks guitar.
I love it and everyone who sees it wants one! Get ready for more orders..."
JOHN DEARMAN - LAGQ

"The design and craftsmanship are flawless and I am very pleased with the purchase."
STEFANO KALONARIS

"The Baritone Frame is wonderful! The fit and finish are perfect, all the dimensions seem to be precisely correct, the neck profile is just right for me, and it looks and sounds great! Thank you for making such an excellent instrument! I really like it!"
JOHN FRINK

"Finally got the guitars today and they are great. The new guitar is quite beautiful. I'm a big fan of your guitars. Thanks again!"
PAUL CHOONG

"I'm very happy with my FRAME Gultar. It has been performing perfectly and traveled 4 continents with me in the year 2000. I've also used it on a couple of tracks in my new album "Tudo Bonito", which is a great compliment, because l've NEVER recorded with a non-acoustic instrument before."
JOYCE MORENO

"What a wonderful instrument. This is a real life changing experience for me, to feel so at ease on a metal string guitar. The action and design of the fret board!must be perfect because I felt immediately very at ease.The sound is fascinating with all the possible variations of the blending and the tone control. My last three nights where spent in FRAME-land. Thanks and congratulations."
BEN DURAND

"My Frameworks Jazz 7-String arrived at noon yesterday. It has been my nearly constant companion every since!! What a great instrument and work of art!!! !Yours is the finest setup job I ever had on a guitar and the resulting playability. !The intonation is virtually perfect. The tone of the two different pickup types is ideal for the range of modern jazz that I'm currently working on (i.e like Mick Goodrick, Wolfgang Muthspiel and others).!The audio quality is simply superb and requires very little reverb or delay to sound very 'dimensional'. The MIDI integration is wonderful too." BRIAN BOWMAN "My beautiful, beautiful FRAME Works 'Modern Classic' Nylon Guitar arrived today, I tuned it up, plugged it in, and was utterly amazed."
JUSTIN MILLER

"I finally received my Frame guitar when I went to Hong Kong this week to pick it up. It's beautiful.. almost like a piece of art.. and sounds great too. I also like the new design. It's my favorite toy now... and my friends are very envious :-)"
ALFRED PONG

"I got my Frame today. I am very happy, it is like an old friend that came home. Somehow it is like I have been playing it all my life!
Thanks for creating such a great tool to make the world a better place. Obrigada, keep up the great work."
CELIA MALHEITOS

"A couple of weeks in & I'm loving the Frame, I'm flying over the frets. Getting a lot of enquiries as to what is it I'm playing."
PAUL RUMBOL

"I just wanted to tell you I'm enjoying my new frame a lot. The sound is very good, and better, I feel no more back pain. It's so lightweight!"
DENISE REIS

"just received the FRAME and I´m impressed with the workmanship. You got the neck just right so it feels like my other guitar."
JOHN PEREZ

"The FRAME has arrived yesterday. I'm very impressed about the new improvements you make on the FRAME.
The instrument is absolutely fantastic!!! Thanks a lot."
MAURO DASSIE

"I received the FRAME guitar. It sounds wonderful, it looks wonderful and it feels wonderful. Great job. Thank you."
TIMO VEREMIS

"I received my Frame guitar this very Morning. It is a nice piece of instrument. I appreciate the quality of the woods, pieces, adjustment. Just superb. Once plugged: wow! Sustain, balance, powerful and deep bass, well singing mediums, bright highs without exaggeration. High level of versatility and nuances with right hand. A very classy sound, balance and expressivity."
THIERRY GILLMANN

"Simply a wonderful instrument. Not only a joy for me, but also for my colleagues and students, that I have been proudly demonstrating it. This and next week, I go to play some concerts around Iceland. Of course with the FRAME."
MATTI SAARINEN

"I have to say that I really love my new guitar, and that know I have a very good reason to study...!and you have one more promoter down here in Brazil."
BLEVIÓ ZANON

"I listened to Thomas Wallisch Solo CD made on your guitar. The FRAME Guitar sounds awesome! I have only one thing to say - when will I get mine?"
MICHAEL POWERS

"It's simply " Super " !!!...
The neck is fantastic, so easy to play...It's an amazing instrument. I can smile now ! Again, Thank you very much."
FRÉDÉRIC ALIQUOT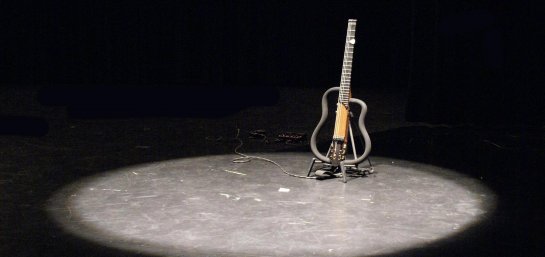 "I've got it one hour ago. Great acoustic-electric!guitar !!! It has everything what I need. Congratulations Frank for your beautiful work. The FRAME Works guitar opens new musical horizons...:-) Thanks."
KRIS WOLINSKI
"The guitar is so well crafted, all the details. It is great to see the design and the function so well executed.The attention to detail, the looks and the sound of your guitar are superb."
OSCAR CASTRO-NEVES
"I just wanted to let you know that I've been using the FRAME at a lot of my recent concerts. This week I went out to the west coast and brought only my Beneteau baritone and the Frame. It was great! I run the Frame through my Fishman Aura, and I get a very acoustic sound. People are amazed, including my bass player who is very fussy!! That's a good sign!"
DON ROSS
"Hi Frank, my Frame is here!! thanks so much! the sound i s very good!! it's incredible!! For me it's a great instrument! Congratulations for your work."
VIINCEC SOLSONA
"Today I got the Frame, so beautiful and sound so good It is amazing instrument, I couldn't believe my ear what I hear. How can you make the little body produce a acoustic wood sound like that. Excellent work all the detail is perfect."
NAKARIN TEERAPENUN
"Well what a great experience it has been playing my new FRAME guitar. Your guitar!making is perfection ,so precise ,such a great sound , so comfortable to play. I've done 3 gigs with it already and have to say that the Frame is one of the best guitars I've ever had in my hands. Thank you for making me such a fine instrument, your! an asset to guitar playing and music."
JAMES DE SOUSA
"I´m very pleased with your craftsmanship, sound and playability are superb. Thank you so much for your beautiful work."
QUICO PI DE LA SERRA
"The Frame Works guitar is incredibly easy to carry and even easier to play... and what an amazing sound!" IVAN SANTOS "My 8-String FRAME arrived today! Thanks so much. It looks, feels and sounds great! Thanks once again Frank for a beautiful instrument."
DAVID REASTON
"The FRAME Guitar arrived. It's really a work of art! Once again l'm really pleased with your workmanship."
RALPH TOWNER
"I was completely overwhelmed when I opened the gig bag the first time - and everyone I have shown it to is absolutely knocked out with the look of it. The sound is wonderful - so warm and natural - in fact l've never heard a better electroacoustic sound in my life. Congratulations!"
MARTIN BELL
"I highly recommend this instrument to musicians with taste, sensibility and an open mind for the future of the guitar."
JAIME M. ZENAMON
"It's here! The Frame is beautiful and seems to sound the same."
ANTOINE BROUET
"I've played a couple of concerts with my new FRAME Guitar and I have to say it's a great instrument! Congratulations."
PAULO BELLINATI
"Finally in Brazil the FRAME Works you made for me. Thank you. A very beautiful and easy to carry instrument, constructed with selected materials for a strong and tuned sound result. With a very good response for dynamics, it's really an instrument for professional guitar players."
NELSON ANGELO
"Just sending you a quick message to say - WOW!!! I picked up my FrameWorks guitar from Ged and it's FANTASTIC!!! what a great concept (and brilliantly executed...) I haven't been so knocked out by anything to do with musical equipment for a long time! I used it on an orchestral concert last week (in Edinburgh) in front of 1,200 people and everyone in the band was really taken with it - it was a big talking point!!!"
MALCOLM MAC FARLANE
"Great job! It's wonderful!! Thank you so much!"
VINCENT HAMMER
"You design and make an unbelievable instrument, no wonder Michael Powers is only seen performing with his Frame. Thanks again for such a wonderful guitar."
JOSH KRAME
"A phantastic sounding and highly sophisticated instrument! The FRAME Guitar is first choice for all acoustic guitarist looking for outstanding amplification."
AHMED EL-SALAMOUNY
"The only thing more cool than the look of a FRAME Guitar is the sound!"
ANDREW YORK
"I got the guitar today and it is great! I love the sound and the quality is excellent."
DAVE KRYSKO
"It's really a beautiful and special instrument.!I used it on a duo gig saturday night and had a great time. !It sure attracted a lot of attention, too! !I'm looking forward to exploring it's full potential."
JASON ENNIS
"My new Jazz FRAME is incredibly good - unbelievable. I'm totally happy. The choice for my solo guitar CD is easy!!!!"
THOMAS WALLISCH
"I'm really enjoying my FRAME! It's very well-made and sounds great. It's perfect for my needs!"
SCOTT EMMONS
"Today your 8 string arrived in Maastricht. It's a mind-blowing instrument. Never I've heard such a good balanced nylon string guitar.The sustain...incredible...your design..phenomenal !
...this is the sound I am searching for the past ten years. Thank you Frank ! Thank you, thank you very much... The instrument will be on stage many times in the future. Thank you for building this high quality sound-art work."
REMCO RONCKEN
"The FRAME Guitar sustains evenly across the fingerboard and the sustain is not to long, which makes it sound more natural. The attack is really acoustic and the tone is nicely liquid. I heard hundreds of designs and this one is a definite winner."
RICHARD McCLISH
"lf design only was the matter, you'd've already build a master piece. But then, you plug it...! And great sound fills the air. Man, that's TONE!!! ; -)) The FRAME Guitar came to become my favorite Guitar. I just love it."
PEDRO CORRÊA
"Awesome guitar, craftsmanship, sound and as you stated, it is the most versatile for electric and acoustic playing. Thank you for your production of a fine and beautiful instrument"
MARK WATERFORD
"I love my FRAME guitar! It sounds beautiful, the touch is fantastic and the whole instrument is a big source of inspiration for me. Thanks, Frank, for one of the greatest inventions ever on the field of guitar"
MAX FRANKL
"I received my Frameworks Jazz Frame Guitar with Midi! Awesome guitar, craftsmanship, sound and as you stated, it is the most versatile for electric and acoustic playing. Thank you for your production of a fine and beautiful instrument."
MARK WATERFORD
"The guitar arrived this morning and of course I played a few pieces immediately. I am very happy with the instrument. Feels very good, has a lovely sustain, and balanced tone throughout the range, particularly noticeable with classical pieces. And visually really cool and great craftsmanship."
DAFYDD GIBBON
"After having used the Jazz Frame, I have to say it is a great design that works simply and flawlessly. It is truly an "instrument" which serves without demands. No ifs and buts. The neck shape is well thought out, the choice of frets is good and even the travel bag is useful."
ALEX PAPPAS
"The new guitar is perfect! I love everything about it, the action, the feel and the sound. Thank you very much!"
MAXIM G.
"I received the classical frame today! It arrived in perfect shape. It is beautiful on the ears and eyes."
KIRK GAVLICK
"You are right. This is not simply a travel guitar, but a superb instrument that also travels well."
ANDREAS PANKEWYTCH